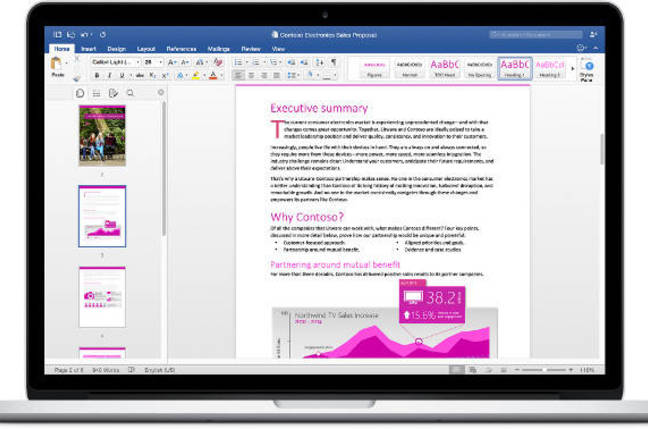 Microsoft has released a new version of Office for OS X computers: Office 2016 for Mac will include new versions of Word, Excel, OneNote, Outlook, and PowerPoint.
The Windows goliath is touting the applications' revamped high-resolution user interface, which is designed to take advantage of Apple Retina displays.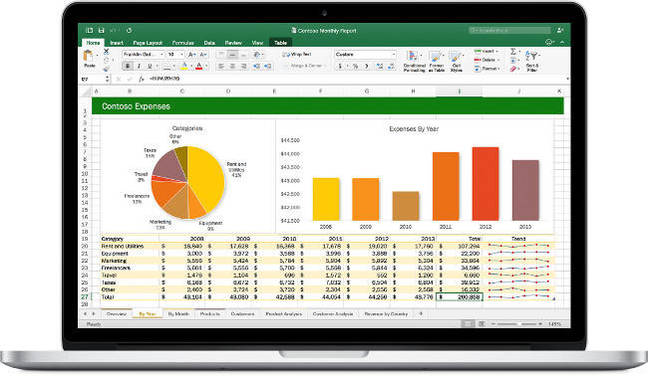 Five years in the making, thrilling new spreadsheets!
Office for Mac has been out since March as an open beta project, and has now been cleared for general use. Microsoft Office client applications and services team vice president Kirk Koenigsbauer said in a blog post Redmond received more than 100,000 feedback messages from Mac users during the beta test.
Read More by Shaun Nichols
Microsoft is reportedly mulling over a bid to take on the digital assets of Nook Media LLC for $1 billion.
A report by Tech Crunch indicates that Microsoft is looking to follow up its initial $300 million investment in Nook with a further bid to take on the firm in its entirety.
Questions were raised following Microsoft's initial investment in Nook given that its device predominantly featured the Android operating system. However, the deal did provide Microsoft with a number of patents and a Windows 8 Nook application.