Posts Tagged 'Office 365'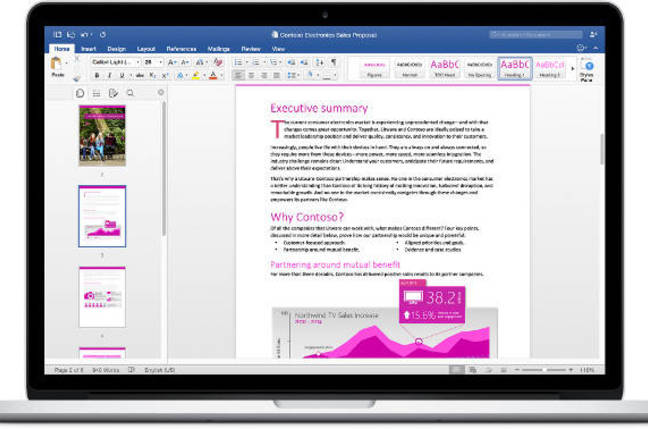 Microsoft has released a new version of Office for OS X computers: Office 2016 for Mac will include new versions of Word, Excel, OneNote, Outlook, and PowerPoint.
The Windows goliath is touting the applications' revamped high-resolution user interface, which is designed to take advantage of Apple Retina displays.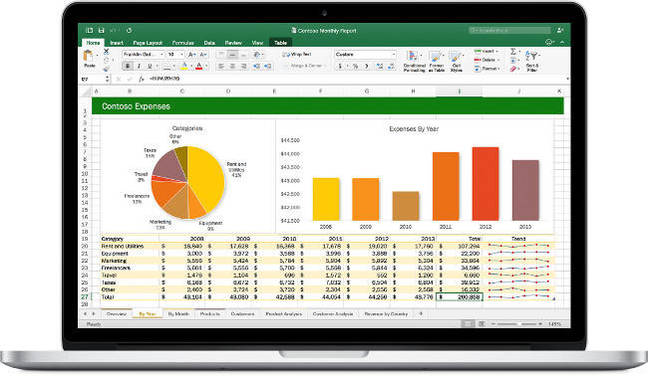 Five years in the making, thrilling new spreadsheets!
Office for Mac has been out since March as an open beta project, and has now been cleared for general use. Microsoft Office client applications and services team vice president Kirk Koenigsbauer said in a blog post Redmond received more than 100,000 feedback messages from Mac users during the beta test.
Read More by Shaun Nichols
Clutter has just started sorting your incoming email. When Clutter sees an item you're likely to ignore, it will move the item into the Clutter folder. Just keep using email as usual and Clutter will learn which messages aren't important to you.
From time to time, Clutter might get it wrong. You can quickly scan the folder and move any messages that shouldn't be there back to the inbox. Clutter will learn from this and do better next time.
Microsoft released new Outlook for Mac software for its Office 365 subscribers today, and announced future roadmap details for Office for Mac.
Office for Mac is Microsoft's premises-installed productivity suite (with Excel, OneNote, PowerPoint and Word) for Apple Mac computers. Microsoft indicated today that Office for Mac users can expect a public beta of the next release in "the first half of 2015," with general availability happening in the second half of that year. In general, though, Microsoft is prioritizing its Office 365 releases over its "boxed" Office for Mac releases.
Outlook for Mac for Office 365
Meanwhile, Microsoft's Outlook for Mac e-mail client solution for Office 365 is available today for commercial subscribers, as well for Office 365 Home, Personal and University subscribers. It's available to commercial subscribers through the Office 365 Portal or via Microsoft's software download page. Consumer subscribers can get it through their My Account link, according to Microsoft's announcement.
Read More By Kurt Mackie