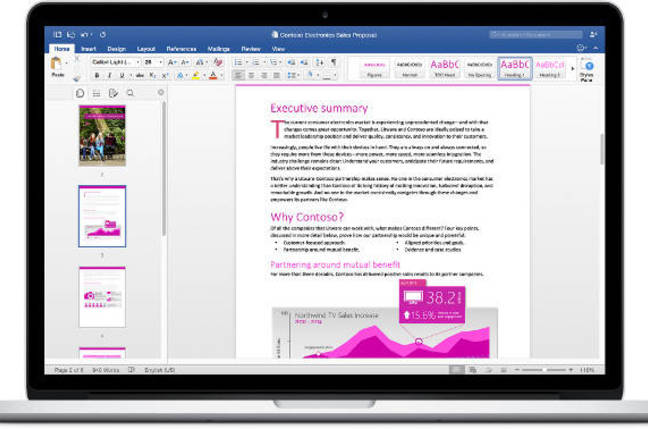 gente chat net colombia Microsoft has released a new version of Office for OS X computers: Office 2016 for Mac will include new versions of Word, Excel, OneNote, Outlook, and PowerPoint.
buscar pareja en argentina gratis The Windows goliath is touting the applications' revamped high-resolution user interface, which is designed to take advantage of Apple Retina displays.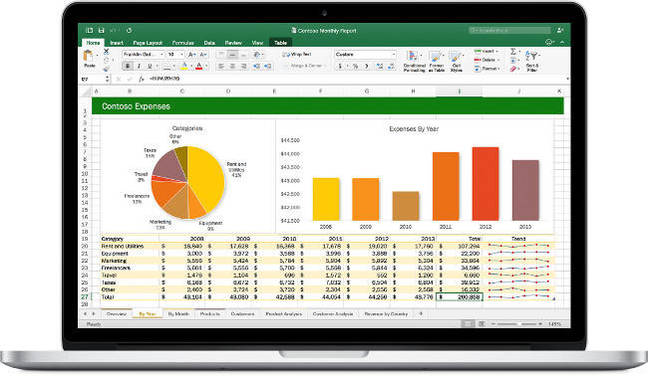 site de rencontre homme fortuné Five years in the making, thrilling new spreadsheets!
incontri carpi Office for Mac has been out since March as an open beta project, and has now been cleared for general use. Microsoft Office client applications and services team vice president Kirk Koenigsbauer said in a blog post Redmond received more than 100,000 feedback messages from Mac users during the beta test.
Read More by Shaun Nichols
Clutter has just started sorting your incoming email. When Clutter sees an item you're likely to ignore, it will move the item into the Clutter folder. Just keep using email as usual and Clutter will learn which messages aren't important to you.
From time to time, Clutter might get it wrong. You can quickly scan the folder and move any messages that shouldn't be there back to the inbox. Clutter will learn from this and do better next time.
Microsoft has announced that Windows 10 will be available from July 29th globally.
AMD's president and CEO Dr. Lisa Su recently revealed that Windows 10 will launch at the end of July, and it seems she was correct.
The operating system (OS) will launch in 190 countries as a free upgrade to customers using Windows 7 and Windows 8.1.
The Start menu returns with Windows 10, as well as support for Windows Defender providing users with free anti-malware protection.
On Microsoft's blog, the company stated: "With Windows 10, we start delivering on our vision of more personal computing, defined by trust in how we protect and respect your personal information, mobility of the experience across your devices, and natural interactions with your Windows devices, including speech, touch, ink, and holograms."
Microsoft's personal assistant Cortana is also available with Windows 10, along with a new web browser called Microsoft Edge. The browser offers users content based on their interests with a built-in commenting system.
Read more by Jade Burke