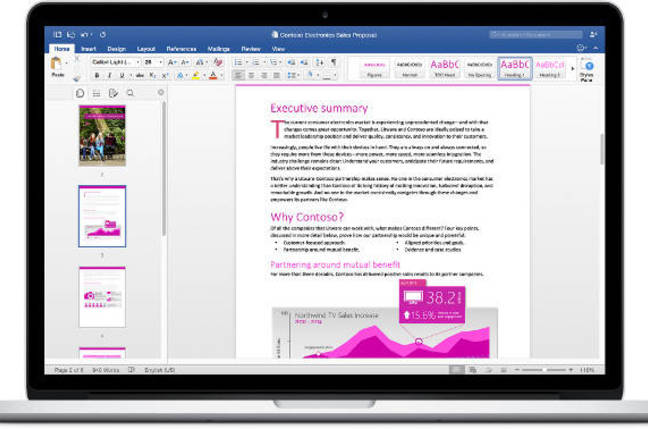 Microsoft has released a new version of Office for OS X computers: Office 2016 for Mac will include new versions of Word, Excel, OneNote, Outlook, and PowerPoint.
The Windows goliath is touting the applications' revamped high-resolution user interface, which is designed to take advantage of Apple Retina displays.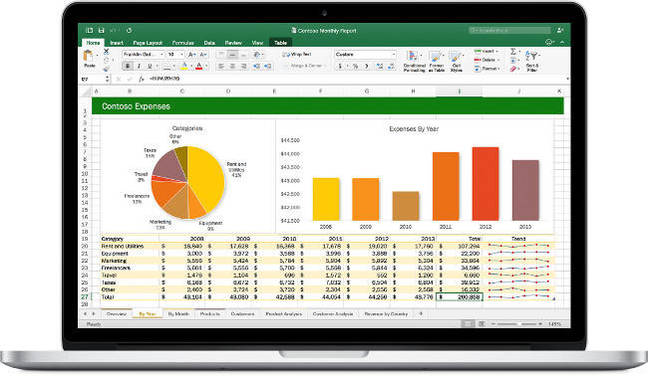 Five years in the making, thrilling new spreadsheets!
Office for Mac has been out since March as an open beta project, and has now been cleared for general use. Microsoft Office client applications and services team vice president Kirk Koenigsbauer said in a blog post Redmond received more than 100,000 feedback messages from Mac users during the beta test.
Read More by Shaun Nichols
As Microsoft discontinues sales of Office 2010, retailers have moved to raise the price of multi-license suite.
Despite the introduction of Microsoft 2013, buyers have maintained interest in the suite's predecessor as it grants users the right to install the software on multiple PCs – a feature that was withdrawn from this year's edition of the suite.
Launching in January, all three retail SKUs of Office 2013 provide just a single license.
Whilst initially limiting these products to a single installation, Microsoft has since provided users with the option to transfer this license on a 90-day basis following a backlash from users who condemned the restrictions.