Bullish Virgin Media Business is betting big on the channel as it looks to grow its current two per cent share of the broadband market.
Speaking at the Synaxon National Conference in Nottingham, Andrew Wilson, head of indirect partners at Virgin Media Business said the firm has made a £3bn investment in broadband provision under its Project Lightening scheme and plans to 'invest heavily' in the channel.
"We have never offered broadband through the channel before and this is a massive opportunity, a £92bn potential market," he said. "We only have two per cent market share in the broadband space but we have the capability and we are looking for partners to embrace that opportunity. We want to be disruptive, we will be more disruptive than a wasp at a picnic."
Read More by Sara Yirrell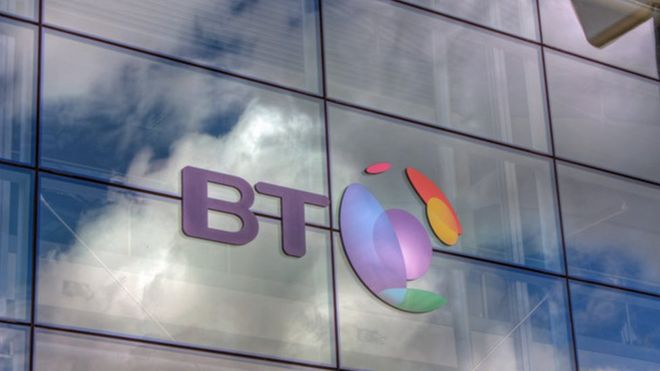 BT has apologised after "several hundred thousand" UK customers had their broadband services cut off.
Down detector, a website that monitors internet failures, reported thousands of cases, including in Glasgow, London, Birmingham and Sheffield.
At about 23:00 GMT BT said it was confident services had been "fully restored" but that some customers might need to reboot equipment.
The company said a faulty router was to blame for the problem.
BT phone services were unaffected by the outage, which began about 14:30 GMT.
A spokeswoman added: "Most customers will be able to access their broadband without taking any action but some may need to reboot their equipment."
Hundreds of people took to social media to express their frustration using the hashtag #BTdown, which began trending on Twitter.
BT was hit by a huge DNS outage on Saturday morning but the telecoms giant was very slow to respond to customer complaints, it has been claimed.
A DNS flaw downed BT's network across Blighty, according to anecdotal reports on Twitter.
But the one-time state monopoly was very sluggish to respond to gripes from subscribers who were unable to connect to the internet via BT's broadband service for several hours over the weekend.
BT told The Register in a brief statement:
We can confirm some customers had issues connecting to the internet on Saturday morning. The issue was fixed within a couple of hours and we apologise for any inconvenience caused.
But BT declined to comment on how widepread the outage had been for its 7 million-strong broadband customerbase.