easyminer stratis mining software
nem loader Apple has released a statement about the alleged hack on iCloud resulting in nude pictures of hundreds of celebrities being posted on the internet.
verge mining profitability calculator uk According to posts on 4Chan, 101 celebrity iCloud accounts were hacked, including those belonging to Hollywood actresses Jennifer Lawrence, Mary Elizabeth Winstead and Kate Upton.
how to litecoin min Apple has now released an official statement on the matter in which it blames weak passwords for the leak.
zcash a good investment The firm has stated that during its investigation it has found that there has been no breach in any of its systems, including iCloud. Apple advises that users user stronger passwords and enable two-step verifications.
Here's the full statement:
"We wanted to provide an update to our investigation into the theft of photos of certain celebrities. When we learned of the theft, we were outraged and immediately mobilized Apple's engineers to discover the source. Our customers' privacy and security are of utmost importance to us. After more than 40 hours of investigation, we have discovered that certain celebrity accounts were compromised by a very targeted attack on user names, passwords and security questions, a practice that has become all too common on the Internet. None of the cases we have investigated has resulted from any breach in any of Apple's systems including iCloud or Find my iPhone. We are continuing to work with law enforcement to help identify the criminals involved.
To protect against this type of attack, we advise all users to always use a strong password and enable two-step verification. Both of these are addressed on our website at http://support.apple.com/kb/ht4232."
KPMG's security researcher, Yiannis Chrysanthou, believes that blaming breaches on passwords 'is history' and multi-factor authentication is the only way businesses can help keep customer's info safe.
The upcoming iPhone 6 will enter production this month, according to reports from Taiwan.
Hon Hai Precision Industry, the world's largest contract manufacturer of electric goods, will begin making the device in the third week of July, reports Reuters.
The iPhone 6 is rumoured to be 4.7-inch in size, while production of a separate 5.5-inch version is apparently entering production during the second week of August.
Read More by Dominic Sacco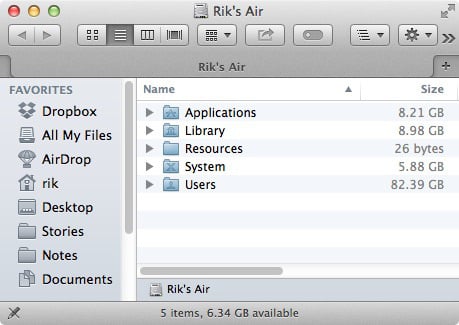 Merely a bug, or an unwelcome step toward an iOS-like hidden filesystem?
Updated If you updated to OS X Mavericks 10.9.3 after it was released on Thursday, did your Users folder disappear from the Finder listing of the root level of your startup volume? Happened to some; didn't happen to others. Go figure.
No, it hasn't been deleted – that would certainly be a colossal cock-up on Apple's part, now, wouldn't it? It has just disappeared from the Finder listing. All your precious files are still extant – they're just a wee bit harder to get to.
Read How To get it back By Rik Myslewski