Archive for the 'Software' Category
66 per cent of consumers are worried about hacks and breaches against their IoT devices, and 72 per cent don't know how to protect themselves from these risks, according to new research from BullGuard.
The mobile and internet security provider surveyed over 6,000 UK residents, finding that 34 per cent have already experienced a security incident or privacy problem.
The report reveals that 78 per cent of consumers expressed concern about security risks such as viruses, malware and hackers, while 66 per cent of consumers expressed concern over data collected by device manufacturers being inappropriately used or stolen. 57 per cent of consumers are also anxious about privacy breaches.
Windows 10, so what happened to Windows 9?  Who knows, but Microsoft call their latest Operating Systems what they like, just like Apple and also Google, with things like Jelly Bean and Mountain Lion.  Hey ho.
Let me set the Scene, Intel 15 Laptop, 4GB Ram 500GB and Intel based Hardware, so Graphics, Network Cards etc (Installtion is going to Windows 10 Enterprise).  Decided to perform a Clean Operating System installation rather than Upgrade from 8.1, due to having 8.1 for some time and good practice.  Well, Installation went very smoothly, Normal Patition questions and off it went.  After the first screens, a new question, do I want to add to add my device to Local Domain or an Azure Domain.  For those who don't do "IT", do I want to connect my laptop to a Server or a New Hybrded Server, to which I opted for a Local User.  In essence if I had chosen either of the other options, I would have saved 1 user Profile and about 40 mins of deployment.  After chosen Local user, normal installation proceeded with lots of Updates / Upgrades.  Reinstalled Microsoft Office 365, Sharepoint Links and One Drive for Personnel.  Maxed out my internet connection for 3 hours, oops.
New Start Menu, Looks good with interacitve Tiles (So it tells you what the weather is like outside or where you choose 🙂 )
Now the Question, upgrade or not to upgrade?  In Essence it's too early to tell, but don't sit still, make sure that your applications will work within the new operating system.  This also includes your hardware, such as printers, Graphics Audio.  We are hearing rumors that some Anti Virus Companys don't support it yet, so if they don't, you know that it is that new.
I will let you know more findings in a few days or if I find something really cool.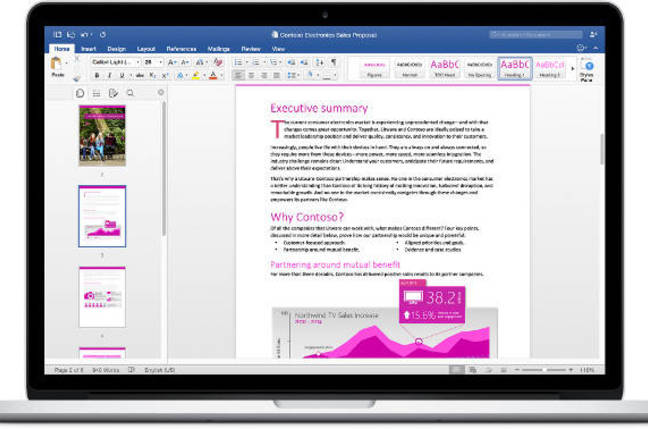 Microsoft has released a new version of Office for OS X computers: Office 2016 for Mac will include new versions of Word, Excel, OneNote, Outlook, and PowerPoint.
The Windows goliath is touting the applications' revamped high-resolution user interface, which is designed to take advantage of Apple Retina displays.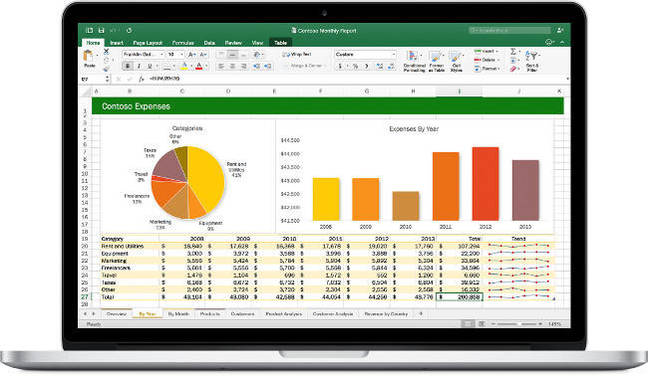 Five years in the making, thrilling new spreadsheets!
Office for Mac has been out since March as an open beta project, and has now been cleared for general use. Microsoft Office client applications and services team vice president Kirk Koenigsbauer said in a blog post Redmond received more than 100,000 feedback messages from Mac users during the beta test.
Read More by Shaun Nichols